Advertisement

Diashapes
Diashapes makes it easy to download and install
additional Dia symbols
. Dia and Diashapes are Open Source software.
Diashapes 0.2.2
Free Download
Windows, English (0.2 MB)
Screenshot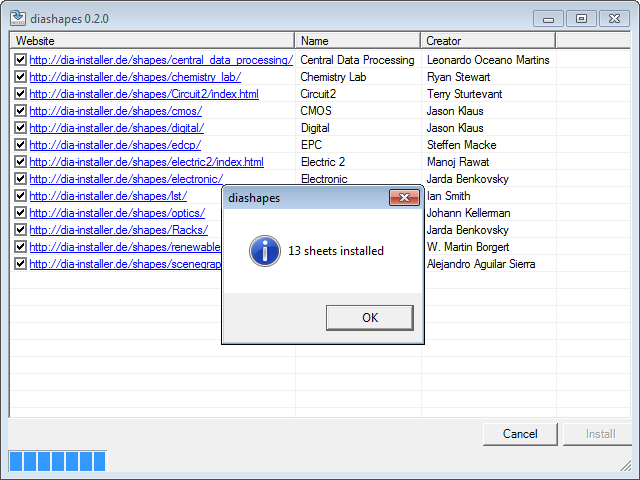 Download
Diashapes is available in the following formats:
Requirements
Diashapes 0.2.2 requires an internet connection and the .NET Framework 2.0 or higher (included in Windows Vista and Windows 7). For Windows XP and Windows 2000 the necessary download is available .
32-bit and 64-bit versions of Windows are supported.
License
Diashapes is free software available under the terms of the GNU General Public License, the GPL.
Advertisement